We anticipated for months.
We purchased tickets.
We stalked theater workers about seating.
We flirted with little high school boys (ok, it was more Bitches than me).
We watched.
We cried.
We jizzed.
We...felt...pervy.


Even though I had seen the pics of Taylor shirtless in GQ and Men's Health, I wasn't prepared. I even
ridiculed Mommy FC for crushing on our favorite jailbait
. I may have jizzed in my pants when Jacob took his shirt off to sop the blood off of Bella's head after the motorcycle accident. I may have jizzed again when Bella comes to bitch out Jacob for ignoring her after the movies. And then there was a bunch of jizzing after that because Jacob didn't have his shirt on for the rest of the movie (well except for when they walked on the beach after the dog fight). At one point I said out loud, "This is so wrong."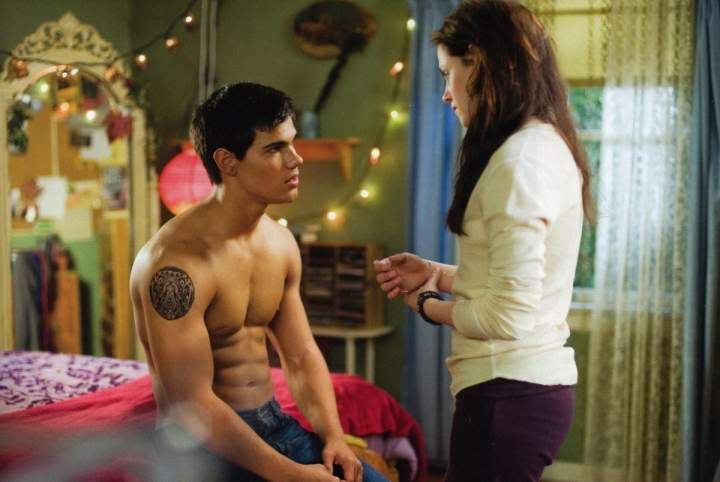 I wanted Bella to make out with him. I wanted her to stay when he begged her not to go after Edward. And when he and Edward had their little argument, I kinda wanted them to go at it. TayTay brought it with a vengeance. I heart him hard. Thank you Taylor Lautner for making
New Moon
so awesome.